Supplying to 4 main sectors
Commercial
Yes, we supply quality electrical products, but we also have the knowledge to support our customers in completing their projects on-time and on-budget.
By utilising industry leading manufacturers, our sales team can efficiently supply any requirements for your next commercial project.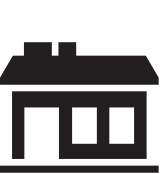 Domestic
At our centralised warehouse, we stock a vast range of domestic products from lighting and distribution to wiring accessories and cable.
Want to transform a household at an affordable price? With in-house design services available, our friendly staff are more than happy to help achieve just that.
Fire and Emergency
Fire safety is crucial across any industry, therefore we stock a huge range of fire and emergency lighting products.
We not only supply the products and materials but can specify, design and provide commissioning at affordable and competitive rates. All goods are tested and certified for the UK market.
Industrial
With our unique and diverse customers base, we are proud to offer solutions for any industrial requirements.
From inverters and contactors to VSD's and Zone 1 lighting, we fully understand this diverse and difficult marketplace and have the ability to fulfill all your industrial needs.